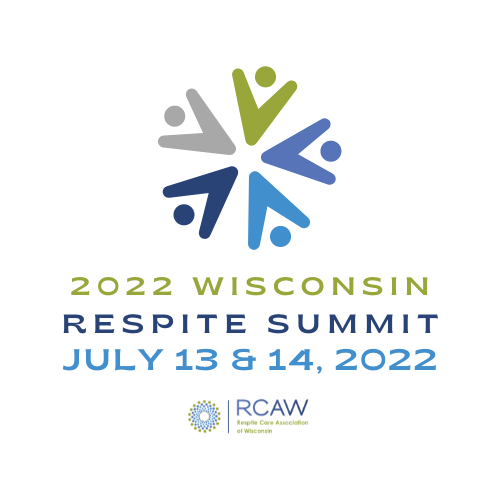 The highly anticipated Wisconsin Respite Summit was held on July 13 & 14, 2022, at Poplar Hall in Appleton, WI. The Summit was an opportunity for community partners, family caregivers, care recipients, and professionals from around the state to network and increase awareness of respite care and develop a renewed and continuing commitment to services for Wisconsin families. 
On Day 1 of the Summit, Participants increased their knowledge and gained insights into grant activities, the importance of collective impact, our state's respite landscape, and partner sharing. RCAW solicited feedback on federal grant activities, insights on increasing providers on the Wisconsin Respite Care Registry, how to connect family caregivers better to respite care providers, and how to improve respite being achieved on the registry.
During Day 2 of the Summit, Kristin Forde, Cooperative Development Specialist with the University of Wisconsin Madison's Center for Cooperatives, joined us to share co-op expertise. Participants of the Summit learned about: 
What is a Co-Op?

Types of Co-Ops

Home in on Worker Co-Ops and Hybrid Co-Op (consumer and workers?)

Co-Op Principles

How to Start Up a Co-Op?

Would a Co-Op be a good model for home and community-based services (HCBS), including respite?
A review of the 2021 WI Respite Summit