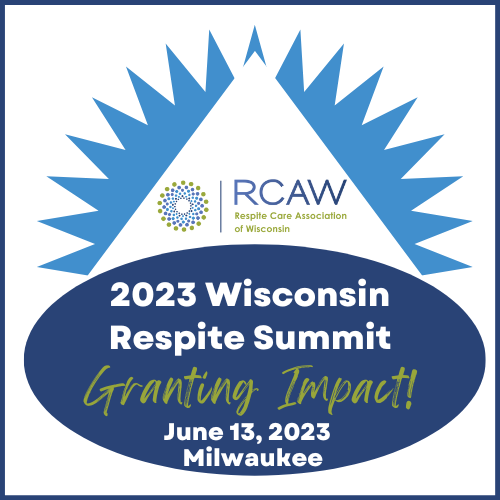 RCAW seeks feedback from those interested in attending the 2023 WI Respite Summit on June 13 in Milwaukee, Wisconsin, at the Italian Community Center.
We are working behind the scenes to create an agenda and executing a Summit you will want to attend! 
To have our Summit attendee-focused, we are opening the 2023 WI Respite Summit: Granting Impact! Questionnaire to get your input. This form will open for ten business days and close on 03-29-2023.
Breakfast will begin at 8:30 am, and our welcome commencement is set to start at 9:00 am. The Summit will wrap up at 3:00 pm, leaving us six hours with community partners, family caregivers, care recipients, and professionals from around the state to network and increase awareness of respite care and develop a renewed and continuing commitment to services for Wisconsin families. 
We want to hear from YOU! Please complete this form and help us tailor the agenda of what you hope to get from the 2023 WI Resite Summit!