RCAW knows how important it is to continue to learn and build your skills in caring for people with disabilities. We also know how expensive conferences, workshops, and continuing education opportunities can be. RCAW is excited to offer funds for active people on our registry to access a variety of continuing education experiences. Individuals can request more than one continuing education opportunity, but there are limited funds, so RCAW will try to meet as many requests as possible.  
RCAW can offer these educational opportunities for current providers on the RCAW Wisconsin Respite Registry because of funding through the Federal Lifespan Respite Program Grant ACL #90LRLI0032-01-00.
To receive Continuing Education Funds, you must be listed on our Wisconsin Respite Registry for at least 30 days and have completed the Respite Care Certificate Program. These opportunities will be offered through August 2023.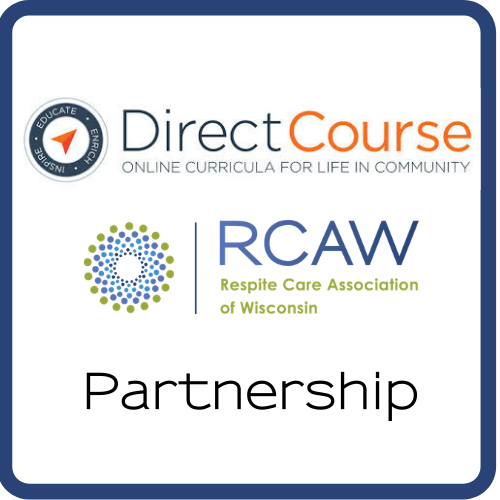 Direct Course & RCAW Partnership
RCAW is pleased to announce a partnership to offer the Direct Course Online Curriculum. More than 45 courses (over 500 hours of continuing education credit) are available covering various topics. Respite Providers will have access to all courses until August 2023. Each course will provide a CEU Certificate.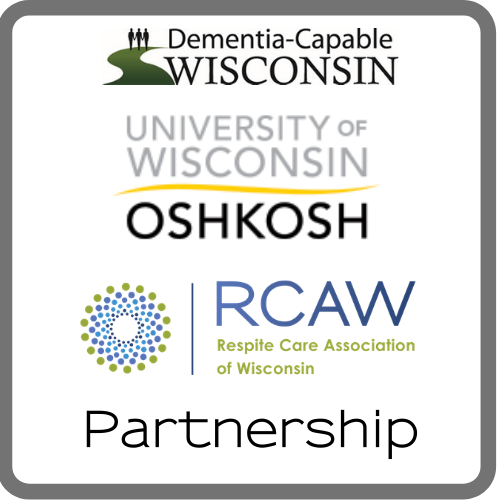 Dementia Online Courses
The Respite Care Association of Wisconsin (RCAW) and the UW Oshkosh Center for Community Development, Engagement and Training (CCDET) have partnered to offer online dementia courses at no charge to family caregivers and respite care workers. RCAW provides a limited number of slots for this training. Preference is given to individuals that care directly for someone with dementia.
Providers who choose this option will have access to the Dementia Generalist for Health Care Providers and Dementia Specialist Trainings. Click HERE to learn more about each program.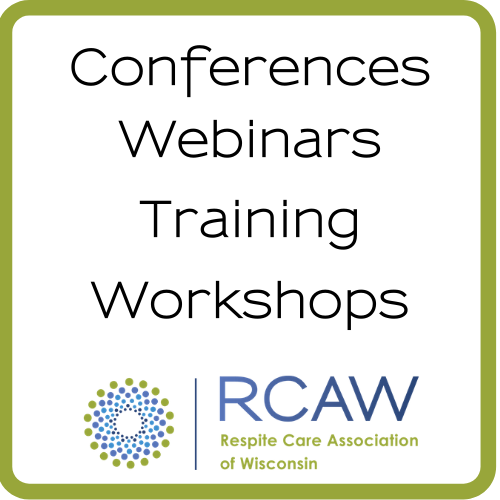 Conferences, Webinars, and Workshops 
There are numerous conferences and workshops that are located throughout the state and online. These are excellent opportunities to get specialized training on specific topics that matter to you! Many conferences, workshops, and trainings are hard to afford for respite providers. RCAW wants to cover the cost of the registration fee so that you can attend. Reimbursement of registration fees up to $200 may be covered. 
For questions or to apply for any of these continuing education opportunities, please contact the Training and Development Specialist at [email protected].