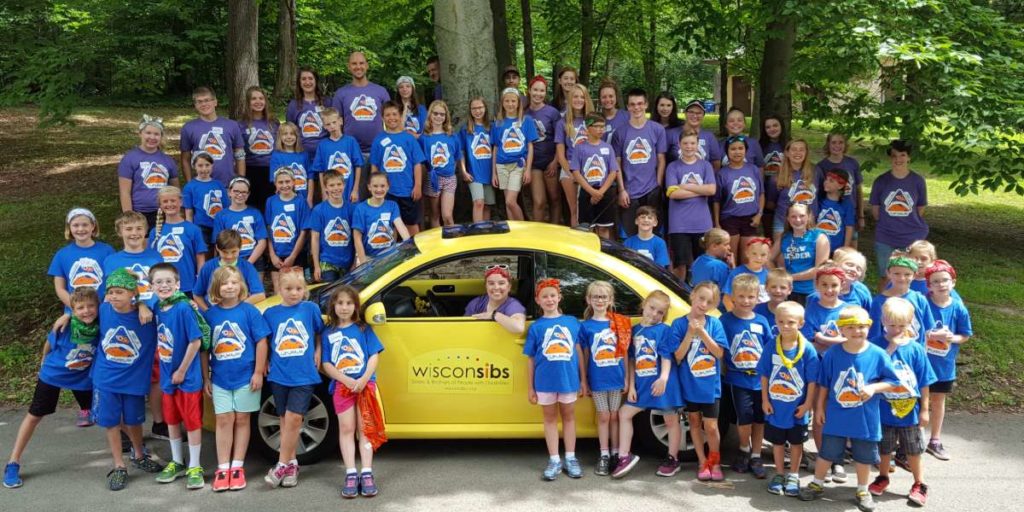 The Group Respite Grant Program (GRGP) provides funding for group activities for those with physical or cognitive limitations (or their family members), while also giving their primary caregivers or other family members a short break.
This grant is for community-based agencies, health centers, faith-based organizations, and other community groups that sponsor programs or camps and that need funding to support their program or to offset attendee participation in the program. This grant is all about enriching lives and providing enjoyable and supportive experiences for people who may need it the most! It's also about ensuring that care recipients have quality care while their family member or primary care provider is stepping way for their own self-care and support.
Group Respite Grants can:
Offset costs for respite events, support groups, or other respite activities for family caregivers and quality care for care recipients.

Provide programs that will offset costs for children who have a brother, sister, or parent with a disability so that they can enjoy activities or camps to relieve them of caregiving tasks and to find peer support.
What
the Group Respite Grant Can Help Pay For
Grants can help cover the costs of a one-time event or regularly recurring activities such as a support group and is not limited to non-profit or 501c3 organizations.
Whether it's a group of siblings of special needs children, parents of adult children with disabilities, or a group of senior citizens with a handicap, these group activities can bring together people with common life situations for much-needed recreation, bonding, or support!
Ex
amples of Past Group Respite Grant Recipients
Some examples of past GRGP recipient organizations include:
WisconSibs SibsDays of Summer

: The GRGP grant helped WisconSibs provide summer camp sponsorship for siblings of those with special needs.

Moon Beach

: This GRGP grant made it possible to provide a camp experience for 35 to 50 family members where one family member is currently living with dementia. Family members at the camp included children, grandchildren, parents, and siblings and provided cherished life-affirming activities such as bonfires, safe water activities, and other events.

Fox Valley Memory Project Mindworks Program

: The CRGP grant helped fund an extra day of Mindworks, a program designed for those with early symptoms of memory loss or dementia. This program also provides respite opportunities for care recipients and family while participants are engaged in the Mindworks class.
"Memory Camp is a unique opportunity for persons living with dementia and their families to spend three nights in a beautiful north woods setting. We create a space that is free from stigma and anxiety: persons with dementia are free to be who they are without being judged. Family members do not need to monitor, control, or apologize for their loved ones. Family caregivers are freed from their many responsibilities, as camp staff prepares meals, and trained volunteers provide respite from caregiving. We offer recreational and creative arts opportunities that are fully inclusive of persons with and without dementia. Caregivers also benefit from becoming part of a caring community with others who share their challenges."
"Our grant help provides support to 116 children and teens who are siblings or people with disabilities and attending our summer camp program. That's almost 4500 hours of respite for them! Why children and teen siblings? They are some of the first and some of the longest caregivers of people with disabilities. Even as small children, they often are front-line caregivers and summer demand even more from them."
"I was the one usually trying to deal with my brother and his personality and his special needs. Camp helped me help the other kids work through the feelings they were having with their brother and sisters and let them know it is okay. I love my brother and only want to help him. I think I was able to help other kids, as well. I felt happy to help them deal with some of their sad and confused feelings."
Get More Information and Apply for the Group Respite Grant
For more information about the GRGP and application criteria, download the GRGP Overview PDF. 
To apply, please download, complete, and return the GRGP Application. 
If you are a family caregiver or care provider and are looking for group respite services in your area, visit The Respite Care Registry.