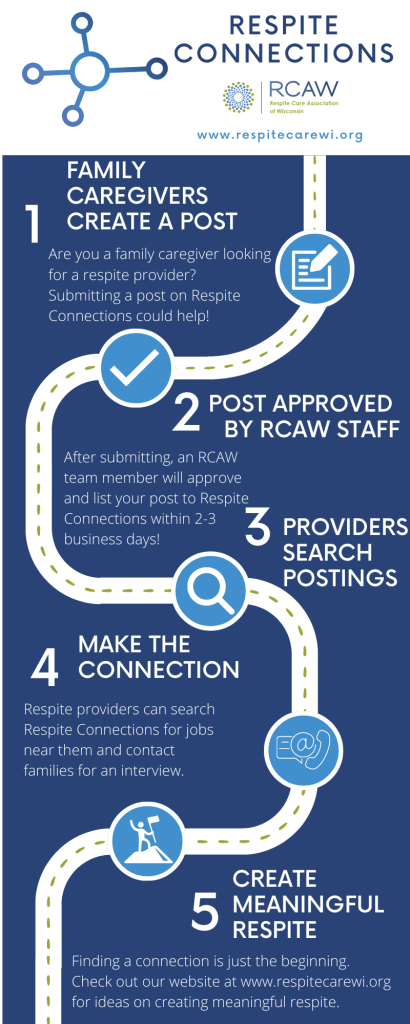 Welcome to Respite Connections! This FREE resource allows family caregivers to submit posts with their specific respite needs, for example:
Age of the care recipient(s),

Acuity/descriptions of care needs,

Hours of respite needed,

Location & county,

Payment sources.
Respite providers looking for clients can search for Respite Connections and contact families to find meaningful jobs providing respite care.  
Family caregivers can also search the Wisconsin Respite Care Registry. Families can search this database for in-home or agency-based respite care providers that most closely meet their needs.
Disclaimer: Please note that the resource is provided for informational purposes only and is not all-inclusive. Primary Caregivers or respite care providers in the database do not represent an endorsement. RCAW assumes no responsibility for any claims arising from the use of Respite Connections. We do not check the background, references, or any other aspect of the individuals listed here. You must take responsibility for reviewing and confirming the information provided of any connection made.