Register today for this 60-minute informative webinar regarding respite care in Wisconsin! RCAW staff will summarize how their programs, grants, FREE online training, and resources can maximize other primary caregiver support programs. Each month, Webinar Wednesday will also host guest speakers who are subject-matter experts to educate viewers on various respite related topics. 
Effective Monday, October 11, 2021, all Supplemental Respite Grant Program (SRGP) & Caregiver Respite Grant Program (CRGP) forms will need to be submitted via RCAW's fillable grant portal. The forms include the Eligibility Criteria, Supporting Documentation, Application, and Grant Reports.

This webinar is geared for professionals who serve family caregivers and family caregivers interested in learning about our grants and the updated process in which we can accept SRGP & CRGP requests.
This Webinar Wednesday will be recorded and available for future reference; however, we encourage recurring grant applicants to attend during the live session.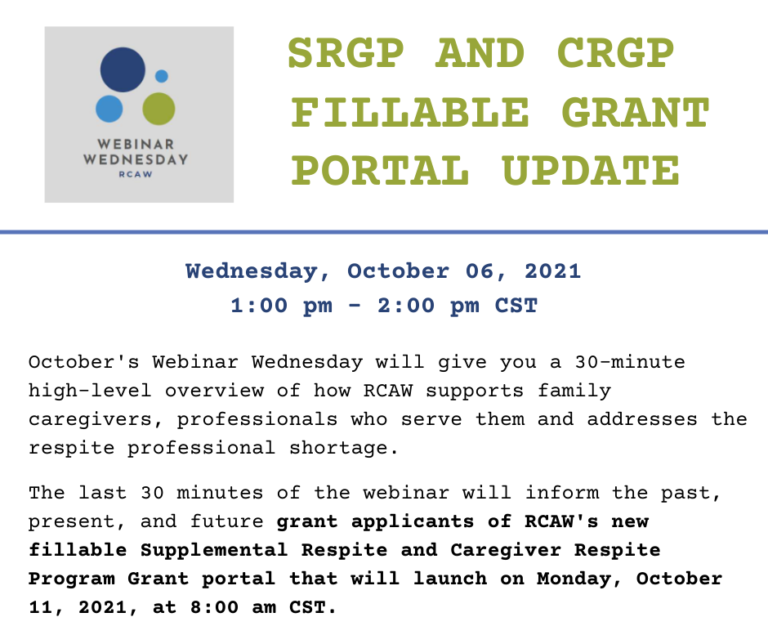 ARCHIVE OF PAST WEBINAR WEDNESDAYS