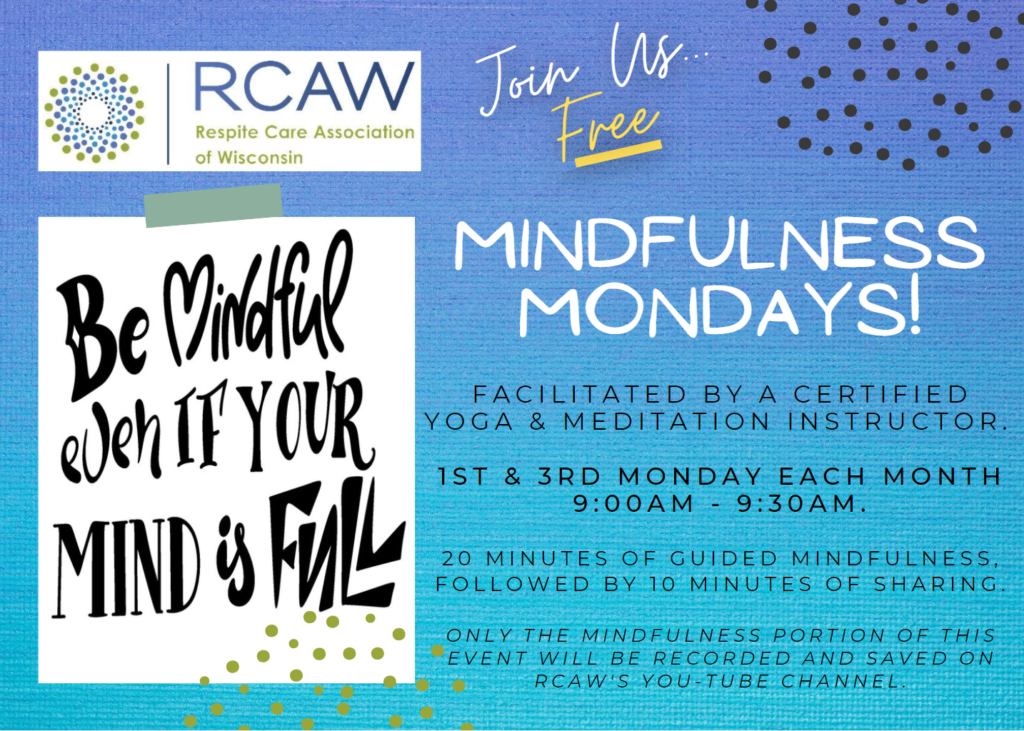 It's estimated that at least 20% of caregivers suffer from depression, which is double the rate of the general population, due to the difficult nature of their role. One thing that has been shown to positively impact the mental state of these caregivers is mindfulness.
Mindfulness practice can be looked at as a form of meditation. It simply consists of sitting down in a comfortable, quiet area for a set period of time, closing the eyes, and focusing on things like the sounds of the room, the way the body feels, and the way the breath moves in and out. The non-judgmental aspect of mindfulness is essential – it's important not to worry about "doing it right".
Holly Tuyls has been practicing yoga and meditation for over 20 years, and sharing as an instructor for 10 years. She holds a teaching certification from Bay Area Yoga Center in Green Bay, WI, and a Bachelor's Degree in English and Education Studies from Lawrence University in Appleton, WI. She is a caregiver to her adult daughter, Solara, who has Williams Syndrome.
Click the link below to take you to our Event Calendar to register for this event.  You will need to register for each scheduled event separately.