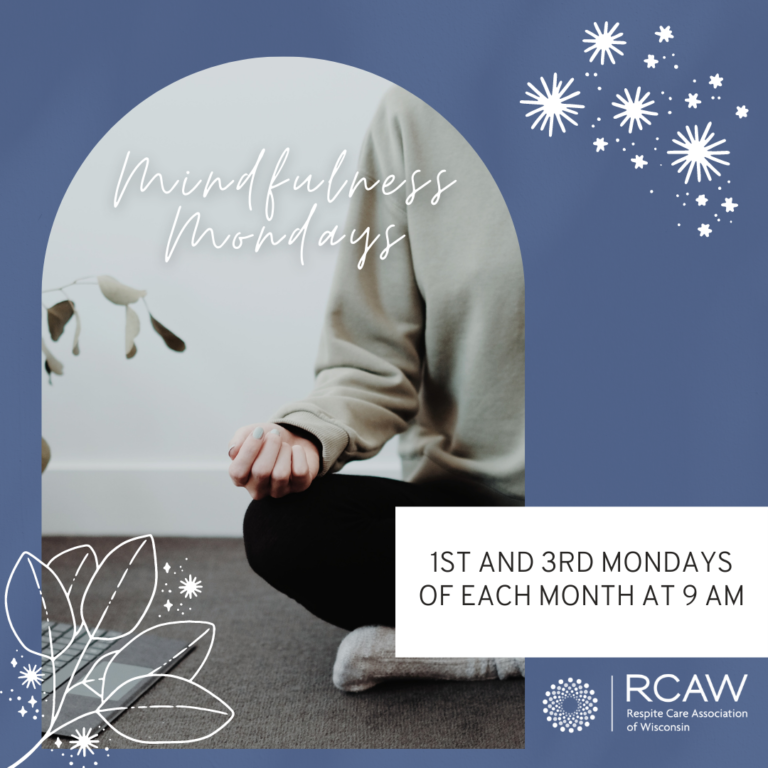 We invite you to join Mindfulness Mondays, a solid space for you to feel held and supported while directing your attention to yourself. Each month, we'll explore a new theme as we practice slowing down, settling into our bodies, and turning within.
Mindfulness practices have been shown to provide many physical, mental, and emotional benefits. The 30-minute session will include 5 minutes of instruction, 20 minutes of guided practice, and 5 minutes for participants to share if they choose.
Led by a certified yoga and meditation instructor and full-time caregiver. No experience is necessary. Come exactly as you are. Please register for each session to receive the Zoom link!