The Wisconsin Department of Children and Family defines Kinship Care as a program to help support a child who lives outside of their home with a relative. Often, the relatives that children live with are their grandparent(s). According to grandfamilies.org, in Wisconsin, there are almost 75,000 children under 18 living in homes where householders are grandparents or other relatives.
Addiction, incarceration, mental health struggles, and military deployment are the top reasons children would need placement outside of their homes. When this situation arises, data supports that the children will experience much better outcomes when placed with their relatives than in a foster home. The familiarity of the relatives can help the child feel more comfortable with the significant changes in their lives.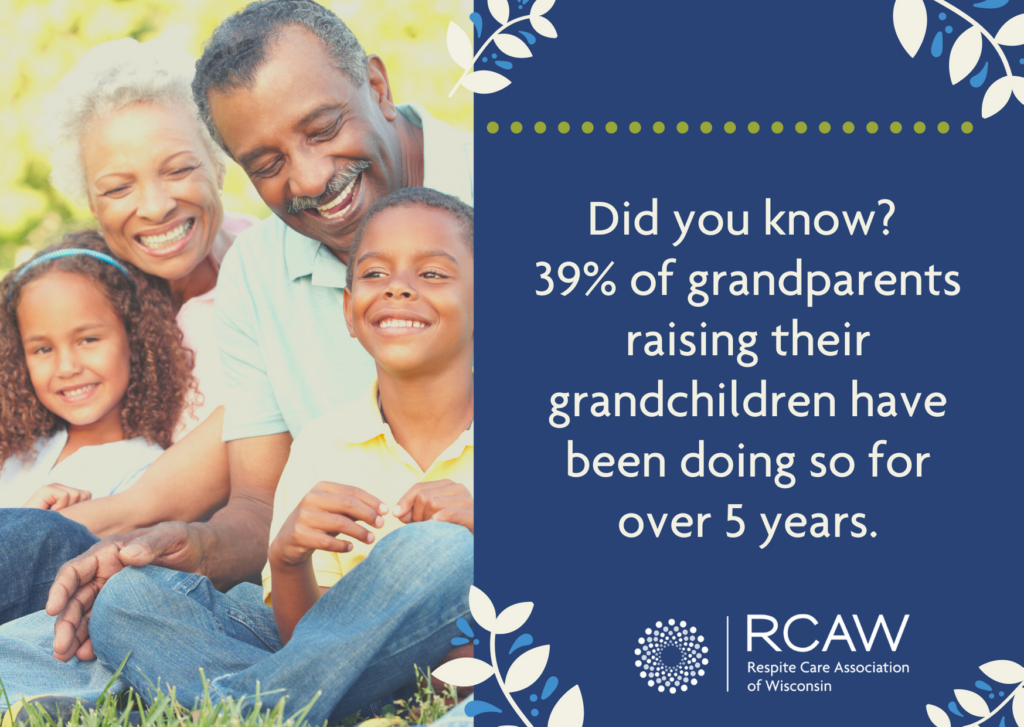 For the relatives, this can cause financial strain by unexpectedly acquiring another person into their household. Respite Care Association of Wisconsin's (RCAW) Caregiver Respite Grant Program offers relatives an opportunity to hire someone to care for the child. At the same time, they get a break to rest, refresh, and recharge. To qualify, the child does not need to have a special needs diagnosis. This grant opportunity merely offers financial assistance to the relatives to get the break they deserve.